[It's been quite some time since I've done this particular feature, but I can't leave pop music criticism, schadenfreude and occasional unrepentant enjoyment alone – the game needs me! So without further ado, here are some sterling pearls of whacked-out wisdom regarding the Spotify top 10 tracks in the United States for the week ending Feb. 18. The cover image is Beyonce rather than Katy because I felt like it.]
1. Katy Perry – "Dark Horse" (feat. Juicy J)
Following Perry's batshit-absurd, American Horror Story-on-cheap-acid performance of this at the latest Grammys, it experienced a big bump that's kept it on the Spotify and Billboard charts for weeks. It goes without saying that this is the best song on PRISM. That record began the empress-has-no-clothes theme of 2013 LPs by pop's superstar women (Perry, Lady Gaga, Britney), but "Dark Horse" sounds nothing like any of its counterparts.
This is a witch-house/modern trap hybrid that's hooky/safe enough for soccer moms and their broods but slinky/sexy enough for clubs and weird enough for people like me who remain aware of prevailing pop trends but are wary of them. If the rest of PRISM had been in this mold, it would've been one of the more interesting Top 40 albums of its year. But that didn't happen, because this is Katy fucking Perry we're talking about, a 30-something woman who can't wait to get off her world tour so she (vomit) can start having (vomit) babies with (TRIPLE LUTZ PROJECTILE VOMIT) John fucking Mayer (SAD DOUBLE AXEL KIM YU-NA VOMIT). Risks are alien to her. (P.S. I hope this inspires 13-year-old girls to find Juicy J's Stay Trippy, or his waaaaay doper shit with Three 6 Mafia. I hope their parents are fucking horrified.)
2. Jason Derulo – "Talk Dirty" (feat. 2 Chainz)
OK, before anything else, let's talk about this song's important thing – the 2 Chainz verse. "SOLD OUT ARENAS, YOU CAN SUCK MY PENIS/GILBERT ARENAS, GUNS ON DECK, CHEST TO CHEST, TONGUE ON NECK." Tauheed Epps, 2 Chainz, The Man Who Was Once Tity Boi, is a national treasure and that's all there is to it.
Jason Derulo is in the phalanx of Rap&B dudes who stunt and brag like rappers but can't actually rap, so they sing passably through Auto-Tune. Most of Derulo's shit sucks. However, because of the demented horns-driven beat, which is well-removed from most of pop's current sounds, and (duh) the dependably brilliant/self-consciously absurd Chainz feature, I can dig it. I'd rather hear this in a bar/club than "Wake Me Up" for the 10,000th fucking time. It's good enough that I can almost look past the insane xenophobia and misogyny lurking underneath. If you can't understand why Derulo's hook/verses are offensive and Chainz's dick-sucking joke isn't, you're doing it wrong.
Let's close on a happy note. "GOT HER SAVED IN MY PHONE UNDER BIG BOOTY." Never change, Chainz.
3. Bastille – "Pompeii"
What is this shit, anyway??? I've heard that this band is popular, and I can't fucking imagine how. To resurrect an old whipping post of mine, Imagine Dragons' popularity makes more sense to me. "Pompeii" is like a bad Killers ripoff – so a shittier band ripping off an uneven and now-largely-shitty band – with weird Gregorian-ass background vocals and a vaguely catchy/infuriating chorus. This makes Coldplay sound really fucking good by comparison. I hate this. There is no way your emotions are comparable to the historical references being bandied about. The Paul W.S. Anderson movie about Pompeii is probably better than this. That's saying a lot. I hate this.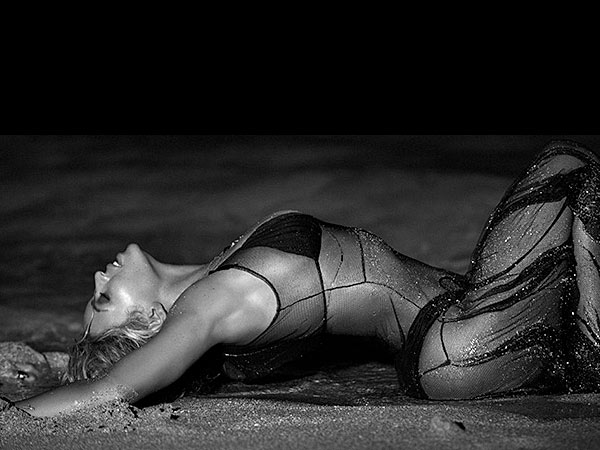 4. Beyonce – "Drunk in Love" (feat. Jay-Z)
Thank fucking Yeezus that Queen Bey is on the charts still. It's an essential palate cleanser after the GATE OF SHIT NAMED BASTILLE I just passed through. To get it out of the way, no, I have nothing to say about why the Anna Mae reference is awful (though I agree that it is) or the lackluster quality of Jay's verse (though at least it's better than the "Pound Cake" feature).
This is honestly one of the least substantial songs on Beyonce, and the fact that it's still pretty fuckin good is a testament to how near-perfect that album is. I wish "***Flawless," "Haunted," "Partition," "Superpower," "Mine" and "Pretty Hurts" were all on the charts alongside or in place of "Drunk in Love," but I'll take what I can get. Detail drops a wonderfully weird and pretty beat, Beyonce flexes her vocal range subtly in a way that's more remarkable than the acrobatics and melismas her voice was known for and drops a respectable 16 bars of genuine rap. And Jay is just being his dad-rock-rapper self. It's fine. I've listened to this three times to prepare myself for some even shittier shit than Bastille in the 5 spot…
5. Pitbull – "Timber" (feat. Ke$ha)
My feelings on this song have previously been documented, and I don't wish to expand on them much…but, fuck it, buckle up. PITBULL IS QUITE POSSIBLY THE WORST RAPPER EVER. HE'S AN EMBARRASSMENT TO HIP-HOP, AND THIS IS COMING FROM A DUDE WHO HAS DEFENDED RIFF RAFF'S "BAT PHONE" AND WILL ON THE RECORD SAY THAT BOTH RAFF AND MILEY CYRUS ARE WAY BETTER AT RAPPING. JAMES FRANCO IN SPRING BREAKERS DOING "HANGIN' WIT DEM DOPE BOYZ" IS WAY BETTER THAN THIS GARBAGE. AND PEOPLE REALLY SEEM TO LIKE THIS GARBAGE. MAYBE IT'S OUT OF SYMPATHY FOR KE$HA (WHO I LIKE) BEING AWAY IN REHAB FOR AN EATING DISORDER BECAUSE CUNTWAD MEN LIKE DR. LUKE CALLED HER FAT. PLEASE STOP LIKING THIS SONG SO I DON'T HEAR IT AT BARS ANYMORE.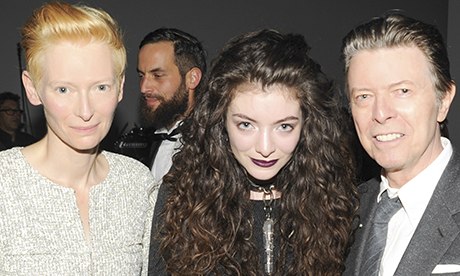 6. Lorde – "Team"
Surprisingly, I haven't written on this specific Lorde song before, as it's never made the Billboard or Spotify Top 10 when I've done these pieces. It's not my favorite off Pure Heroine, basically 'cause it's no "Buzzcut Season" or "Ribs" or even "White Teeth Teens," but it's a logical choice for a single and it's certainly anthemic in its own right. Like many other songs on the album, it uses hip-hop's sonic language not as appropriation but appreciation – more on that later. Also, look at that picture. I for one welcome our vampire art-pop overlords.
7. OneRepublic – "Counting Stars"
Not really sure what this song's deal is. Is this, like Bastille, what passes for popular rock these days? Based on the treacly, overwrought lyrics, it's seemingly trying for an anti-materialism message, but it doesn't hold water within the context of a song that's constructed for maximum milquetoast Top 40 appeal. It's a catchy enough hook, but that doesn't mean anything to me – making a catchy chorus has been broken down to the point where it's little more than a mathematical equation at this point, and that doesn't make a listener feel something. Also, I fucking hate math. God, this shit is depressing.
8. Pharrell – "Happy"
Pharrell Williams is being noticed for the apparent agelessness of his body of late, but if we're talking ageless, how 'bout this song? This would fit into the popular music landscape anytime in the past 50 years, and I mean that as a compliment. It's sentimental without being sappy or anything less than genuine, and genuinely funky to boot. If Skateboard P's upcoming solo album sounds mostly like this, it'll be enjoyable as fuck. Pharrell's voice has never been a showstopper, but it's incredibly versatile, and he makes excellent use of it here.
(For another example of P's musical adventurousness, his verse on Future's newest song "Move That Dope" is fuckin' brilliant, arguably the track's best – and it has a line about his Gandalf hat from the Grammys, pictured here IN CASE YOU FORGOT. Amazing.)
9. Lorde – "Royals"
I've written about this song's musical qualities multiple times, so let me take a moment to address people's misinterpretation of its lyrics. Some have taken lines like "but every song is like gold teeth, Grey Goose, trippin' in the bathroom, etc." to be solely targeting hip-hop culture, and in the wake of Lorde's two Grammy wins for this song, those criticisms roared back to life. And it's like…come the fuck on, people! Are rappers the only people to talk about the trappings of wealth in their songs? Absolutely not. People also conflated her wins with those scored by Macklemore & Ryan Lewis, who are being directly didactic and critical of rap culture in their songs in a way that, while probably not intended as such, comes off as whitesplaining.
LORDE IS A FUCKING 17-YEAR-OLD YOUNG WOMAN FROM NEW ZEALAND. SHE IS NOT WHITESPLAINING. For one thing, she genuinely likes a lot of rap music, as she's made clear in several interviews. Also, the criticisms miss Lorde's point – she's not saying, "These things rich celebrities have are bad!!" but instead saying, "We don't have these things, and that's OK."
10. A Great Big World – "Say Something"
Strike one: This band/group/whatever-the-fuck calls itself A Great Big World. Strike Two: This song is called "Say Something" and it sounds like "Hey There Delilah" and the album is called Is There Anybody Out There? so I'm feeling the bile rise within my stomach once again.
Strike three: This sounds like Ben fucking Folds, or something that was written expressly for a big number on Glee. Which means not only does it suck more than Lindsay Lohan just before (or just after, depending on how you look at it) receiving Mean Girls residuals checks, but it also reminds me of truly awful people I truwas once forced to be around due to various horrors of my personal life. So basically shit has me feeling like the True Detective .GIF seen here at the left. KILL IT. KILL IT WITH FIRE, RUST.
That's all for now, folks. I'm gonna go listen to Yeezus or good kid, m.A.A.d city, or potentially both, to purge the awfulness I just experienced (excepting Lorde, Bey, Chainz and Pharrell) from my ears and soul.